Save transaction fees by 98%.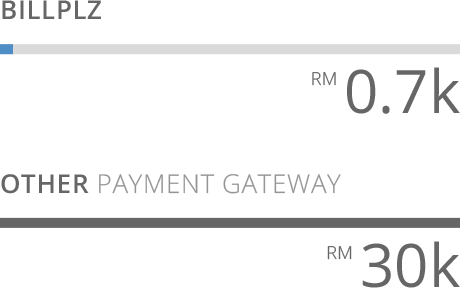 Intratama's transaction fee
Based on actual data as at 1 November 2014
"Either I pay existing payment gateway provider RM30,000 for every million Ringgit collected, or RM700 using Billplz. The choice is obvious."
Suhaimi Abd Ghafer
Managing Director
Intratama Travel Consultant & Tours Sdn Bhd
Shorten debtor days by 52%.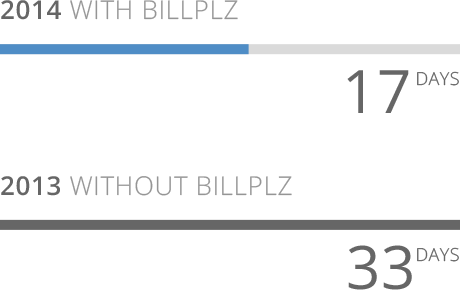 Brainy Bunch's debtor days
Based on actual data as at 1 July 2014
"The best thing about Billplz is helping
parents pay on time easily via email with
SMS reminder."
Syaraff Al Sadat Abdul Mohsein
Chief Executive Officer
Brainy Apps Sdn Bhd